Morning All,
A bit of a long one but stick with it!
This summer Millwall is embarking on a sevens trip to a couple of tournaments. These are open to all players and members, registered or not and will be a great opportunity to keep your hand in the old rugby front. See below for details of how to register your interest, places are limited so make sure to let us know at
summerrugby@millwallrugby.com
before the deadline to be in with a chance of playing:
Brighton 7s: 6th - 8th June
Price: £55 including camping
Travel arrangements: travel not laid on by club but plan is train down with beers on Friday, train back on the 8th
Supporters also welcome at £25 for the weekend.
Deadline for application (both players and supporters) - 19th May 2014
Find Rugby Now 7s: 26th July in Ilford
Price: £25
Travel arrangements: TBC
Supporters also welcome, tickets available on the gate
Deadline for player applications - 19th May 2014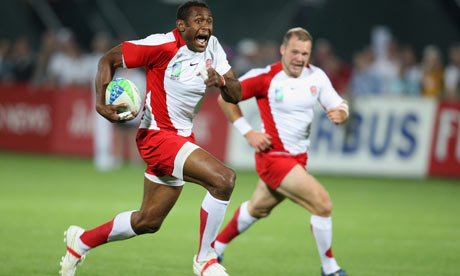 Note on selection -
All players must be a fully paid up member of Millwall RFC
Millwall shirts will be provided as per usual, Millwall shorts and socks are available from the bar - Millwall attire vital!
In the event of oversubscription for players names will be drawn from a hat randomly on 21/5/2014, players will be informed of outcome and will have until 26/5/2014 to pay for their spot before it is offered to a runner up (note supporters have until 28/5/2014 to pay for their ticket for Brighton).
Let us know if you'd like to play/support in one or both tournaments before the deadline and let's have a great summer! (P.S. touch is currently running Sundays, Mondays and Wednesdays to keep fit - keep up to date by checking the blog and the facebook pages)
The Summer Rugby Team