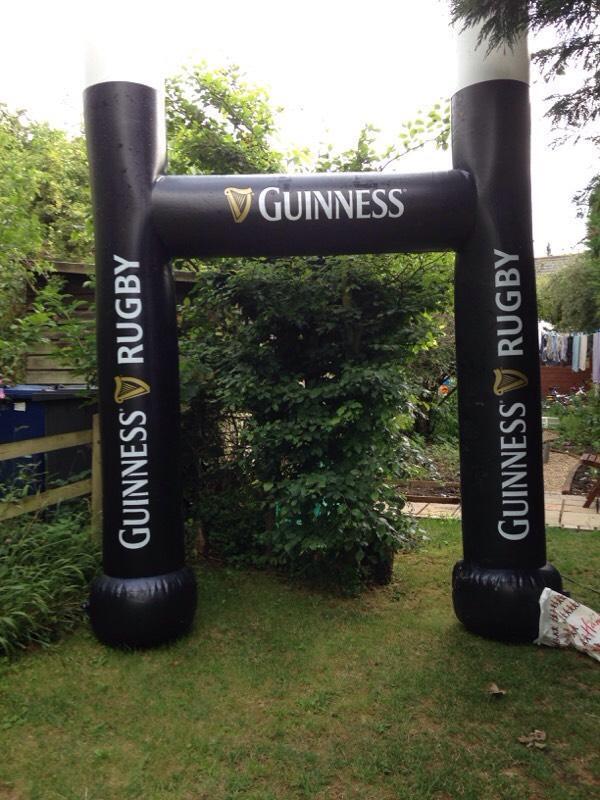 Hi all,
This Saturday our long standing club supporters - Friends of island Gardens - are celebrating 120 years of Island Gardens park being open (in Island Gardens park funnily enough).
We have been asked if we would like to have a spot to showcase our club in the run up to the rugby world cup.
The majority of the people attending this event will be parents and children so this is a great opportunity to recruit some new players into our youth section as well as introduce people to their local club.
We have a set of inflatable rugby posts donated by Guinness so we will be encouraging people to try out their conversion skills - who knows, we could find the next Leigh Halfpenny!!
The event runs from 1pm to 5pm so we're looking for a few volunteers to give an hour or two of their time to hand out flyers, talk to potential new members, encourage the children and welcome people to rugby.
If you can spare any time this Saturday to advertise the club please email
gareth@millwallrugby.com
by close of play Thursday 10th September letting him know what time you can spare.
He will then let you know on Friday if we have enough people to run this event as we need at least 5 or 6 (and he promises there will be a beer or 2 in it for you) ;-)
Kind regards,
Scott Vinnicombe
Youth Chairman
Millwall Rugby Club